Make your boring concrete stand out
The key to a successful Spray Paving job is the preparation
At Spray Pave we have an 8 stage cleaning process, which includes a number of passes with a very high pressure cleaner, acid etching, neutralising of the acid, and priming the concrete in preparation for the spraying.
At this stage all concrete repairs will be done as well
**Please note that due to the unstable nature of the concrete, crack repairs are not covered in the warranty**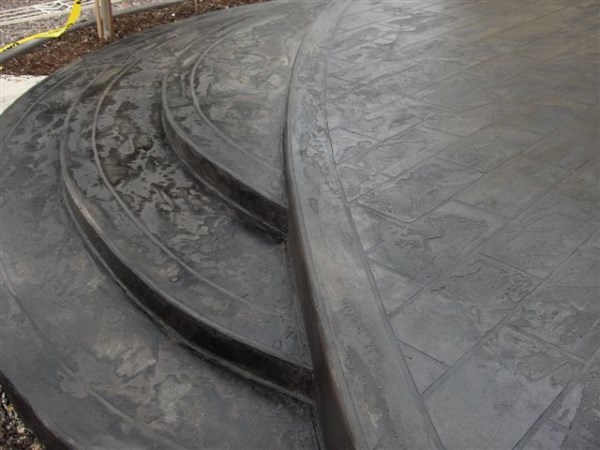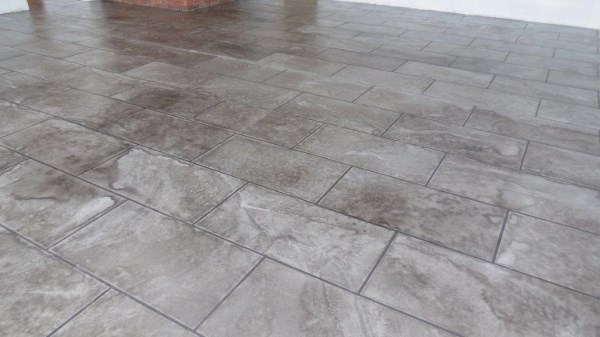 Stencils and Sprays, to make your concrete look Great
After the 8 stage cleaning process, any areas not to be sprayed are masked off, to ensure that the sprayed on product only goes onto the surface it is intended for. Then, if the pattern calls for it, a base coat is applied with either a broom, roller, squeegee or sprayed on, This is the colour that will be visible as a grout line when all the stencils are removed.
Prior to commencement of the job the client has picked the patterns and colour that they want, we now lay out the pattern, with either stencils, or custom taping.
The Spray Pave material is now sprayed on.