Stunning epoxy gloss floors
You've come to the right place if you're after a Stunning new durable floor. Each floor is completely unique, customized to you, and has the extra benefits of being easy to keep clean, perfect for allergy sufferers.
Our metallic epoxy is like a fusion of epoxy on steroids, a Pro Hart painting and liquid lava. Many colour combinations and a variety of techniques create the illusion of depth and texture to floors, which can be uniquely customised to suit any interior application.
The product is not a paint, but a metallic powder, suspended in crystal clear epoxy resin. As the epoxy slowly hardens the powders settle differently, and the light refraction shows up a stunning range of shades throughout the chosen colour. When 2 or more colours are combined the effects are even more dramatic.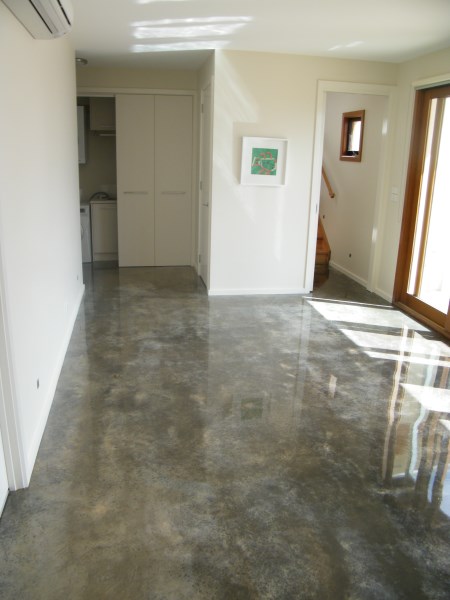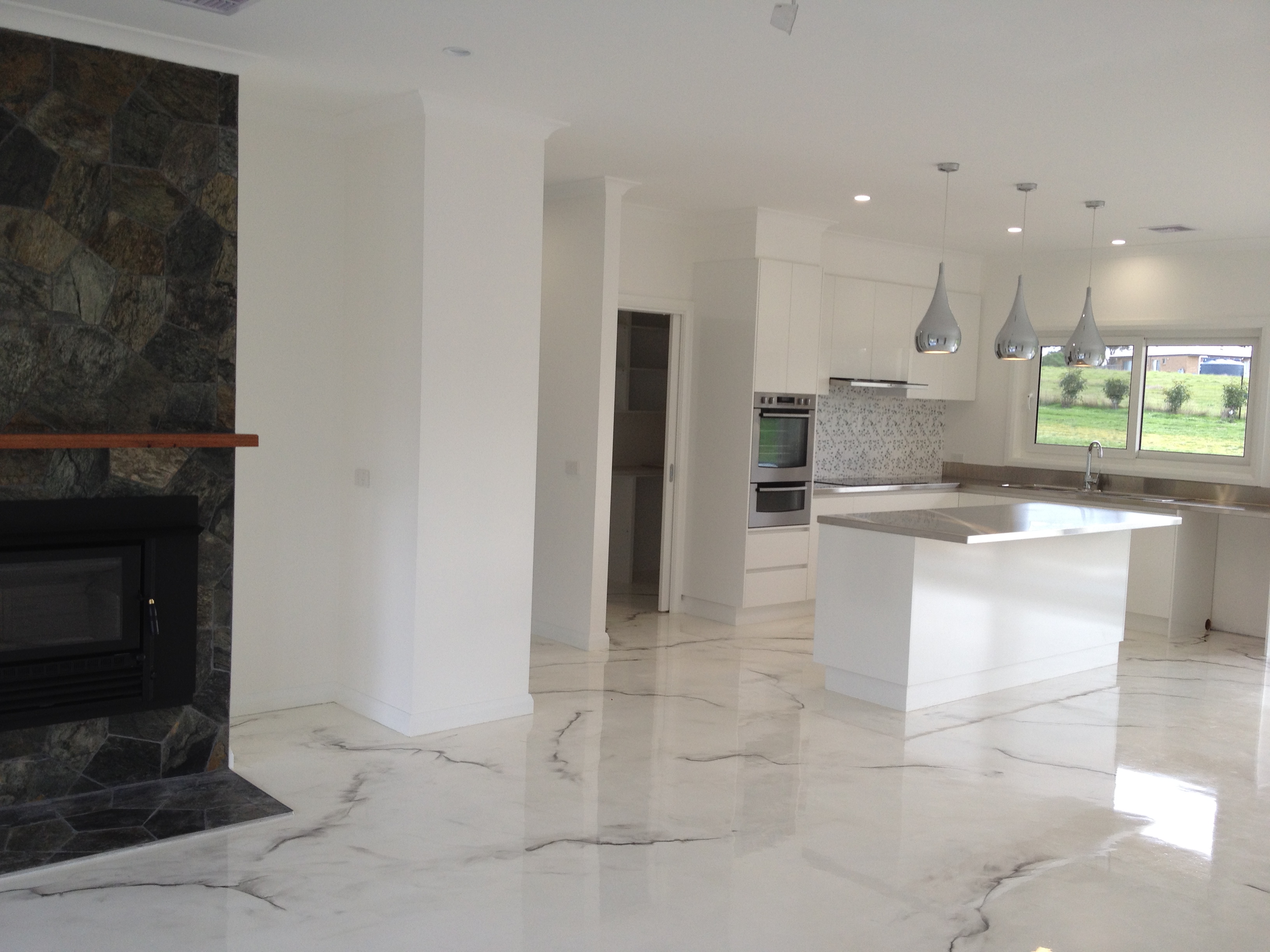 Seamless finishes means it is easy to keep clean and there is nowhere for the dirt and dust to hide, making it ideal for allergy sufferers.
Our floors are completely impervious to staining from many industrial chemicals and solvents. The Products we use are intended as industrial coatings, so you can be sure that they will be very durable.
Floor finishes are available in gloss, satin, and matte finishes, and we can incorporate non slip aggregate if required.
Our products can be applied to new or old concrete. Is easily Re-coated as required. And we make sure it is a thin coating, so it will not affect any levels, steps, or door heights.